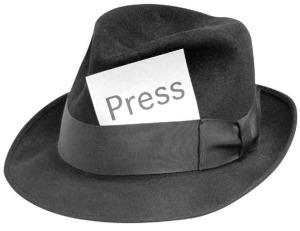 "If I was down to my last dollar, I would spend it on PR"  – Bill Gates
Public relations drive reputations and, in times of crisis, save reputations.
Our Evil Geniuses are experts who set interactive strategies and craft tailored pitches to get you the right exposure.  Our diabolical PR strategies will help you achieve a higher profile within the marketplace while positioning you as an industry leader.
Our team of experts will create an integrated public relations solution that will combine the right mixture of publicity, social media and events necessary to promote your brand in the marketplace.
We make it our business to learn your business.  Whether you're a startup or a mature brand, a celebrity or not-for-profit, our Evil Geniuses can provide you with one-of-a-kind insider access to a network of influential power brokers, media contacts, and press that will get you the attention you deserve.
And if your brand is in crisis, our Evil Geniuses will stand-by your side and provided you with 24 hour crisis management services to help you save your reputation and provide you with the essential strategies needed to weather the storm.
The services we can offer your organization:
Public Relations Planning
Viral Public Relations
Media Relations
Press Release Writing and Distribution
Editorial Writing and Placement
Speech Writing and Planning
Newsletters
Events Publicity
Internal Communications
Media Placement and Coaching
Crisis Communications
Press Conference
World Domination Promotion