Super Suit?… Yeah, I'll take 5 IronMan's please.
Welcome to the future!
Lockheed Martin has developed Fortis, an exoskeleton that can shoulder the first 36 pounds of whatever its user is holding.  The company is beginning to test the technology in factories around the country.
Putting on Fortis looks a bit like attaching robot parts to your own appendages, with metal rods and braces outlining the body of the suit.
While wearing it, a large tool feels light enough to swing around.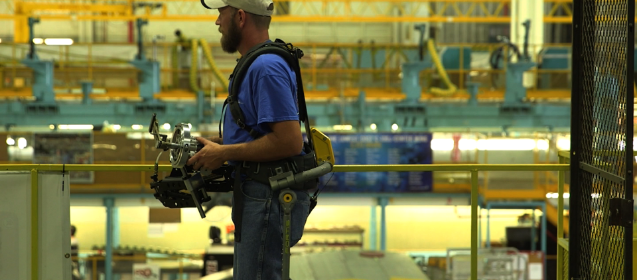 Check out the full story here:
http://money.cnn.com/2014/11/05/technology/innovationnation/exoskeleton-superhuman-strength/?hpt=te_t1