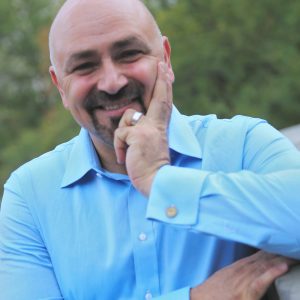 Having worked in PR and Advertising for over 25 years, Vic is uniquely qualified to tell the difference between New Coke and Diet Coke. Vic has won awards for advertising, written speeches for prominent politicians, and placed 10's of thousands of stories over the years, but he is most proud of the fact that he can quote Casablanca from beginning to end. "Here's looking at you kid".
Vic has worked as a publicist in a variety of industries from fashion to medical imaging; while always maintaining the ability to distinguish the subtle nuances in a variety of single malt scotches. A self-diagnosed coffee addict – he never sleeps so he is always available to his clients, much to the chagrin of anyone near him at 2am.
Vic was honored to be part of the biggest interdimensional cross rip since the Tunguska blast of 1909, and once infamously tied a Marilyn Monroe doppelganger to a bed with a client's ties as an instructional video on how to tie the perfect knot.
An Evil Genius, Vic approaches his job with certain aplomb reminiscent of the halcyon days of the Rat Pack.
…And all this comes with a tiny drop of Retsyn© as well!